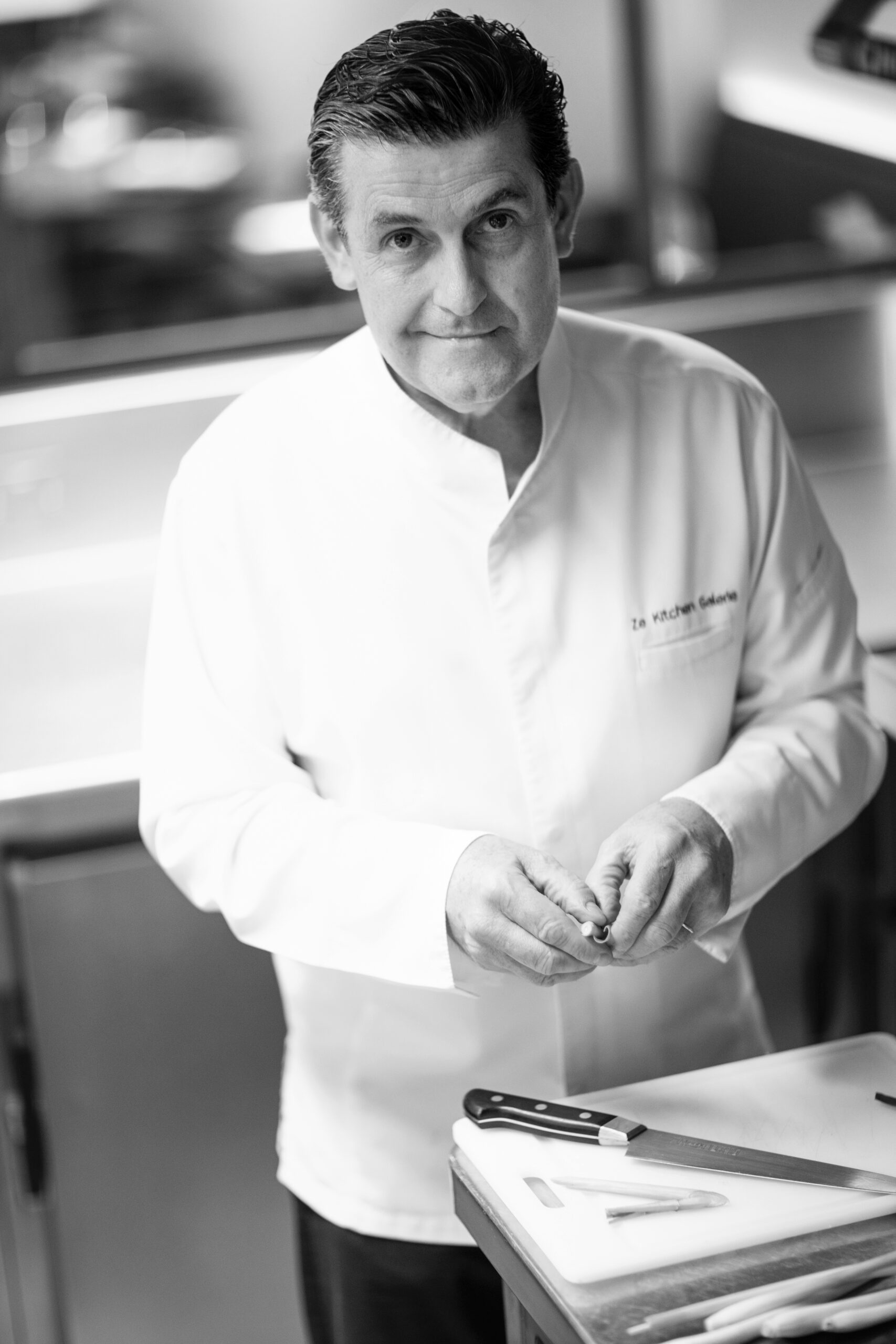 William Ledeuil,
chef
William Ledeuil, chef
When evoking his approach to food, William Ledeuil speaks of expressing taste through colors, and describes broth as a palette of aromas and flavors: for him, art is never very far from cooking, and the art of cooking lies in delighting the senses.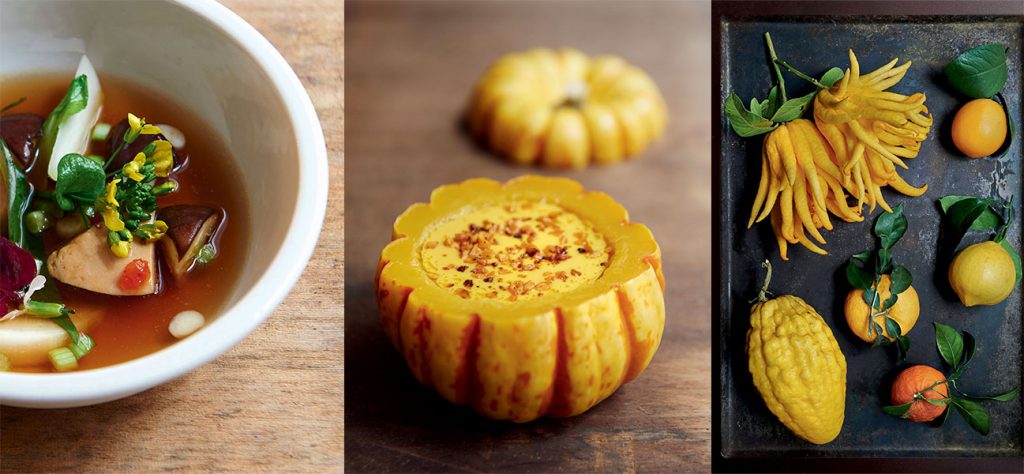 His menus show a world without borders. Though the roots of his recipes are French, his inspiration comes from elsewhere: Thailand, Japan, Vietnam, India…
The aromatic repertoire that he has chosen allows him to interpret beautiful French classics into tasteful melodies, ginger, galangal or wasabi having stepped in to replace traditional seasoning, coconut milk for cream and Thai basil for parsley. And then there are citrus fruits, his favorite and signature fruits, epitomizing his culinary identity, along with the broths and pasta dishes on the menu, any season of the year.
While taste is a serious matter – and the produce must be impeccable – cooking must always remain playful, a way of expressing his sensitivity and sharing his whims.
With his cosmopolitan crew, he exchanges and passes on precision and technique, encouraging everyone to follow their hearts and join in the endless pleasure of creating dishes.
Indeed, for William Ledeuil, the only stars that truly count are those shining in his guests' eyes.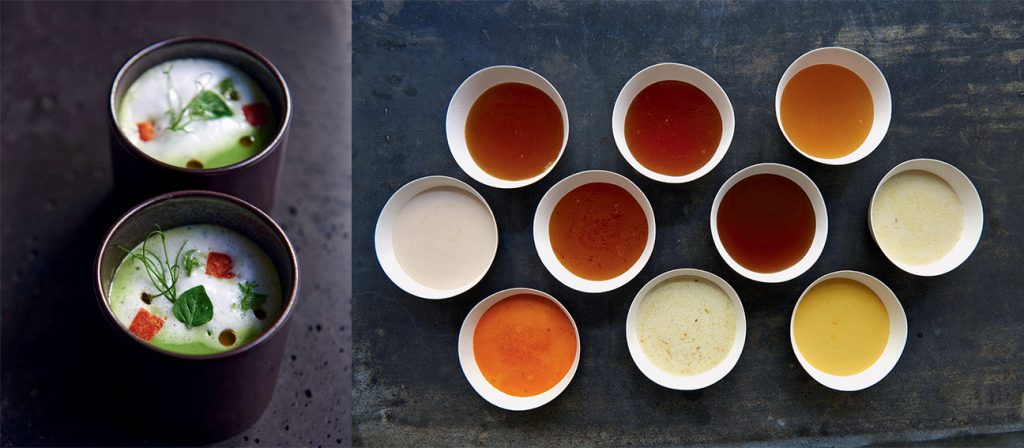 A Chef's journey
William Ledeuil's passion was sparked in his childhood, spent in the French region of the Loiret enjoying nature and good things. Though the world of food wasn't foreign to him – his father was a butcher – he initially destined himself for a career in business management. In 1984, chance led his steps to Ferrandi, the leading French culinary institute, and he learned the ropes of the trade with starred chefs Alain Dutournier and Guy Savoy. He then worked over a decade with the latter before taking the leap of opening a restaurant of his own. By his side, his wife Marie-Christine was on board with the adventure from the onset. Ze Kitchen Galerie thus opened its doors in 2001, in surroundings designed by the painter Daniel Humair. In 2008, William Ledeuil received his first Michelin star, and in 2009 he opened a second venue, Kitchen Galerie Bis, aka KGB for those in the know. In 2010, he was elected Chef of the year by the French gastronomy reference publication, Gault&Millau. In 2017, we find him at the helm of a new, third address devoted to pasta dishes: Kitchen Ter(re).
William Ledeuil is the chef-owner of all three of his restaurants.